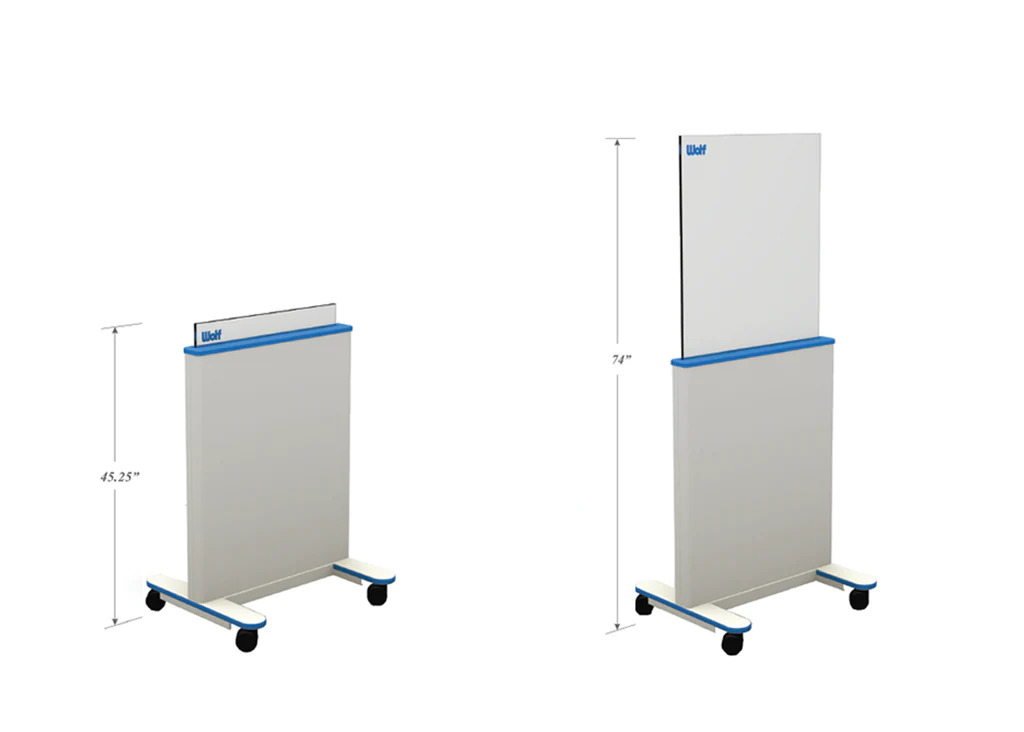 Mobile Adjustable Height Barrier
The Adjustable Height Barrier allows the user to position the clear lead at any height level between 45¼" and 74". By use of an internal counter-balancing mechanism, the clear lead can be moved up or down with minimal effort. The overall width of the base is 31 inches and provides 0.8mm lead equivalent protection. The upper 28-inch wide clear lead provides 0.5mm equivalency protection.

This strong yet lightweight barrier is convenient to use for dozens of applications.

The 7" legs and casters facilitate easy transport ensuring you will get maximum usage from it. When completely closed, the barrier is easy to store.
Modality

:

X-Ray Accessories
Specialty

:

Radiology
Manufacturer

:

Wolf