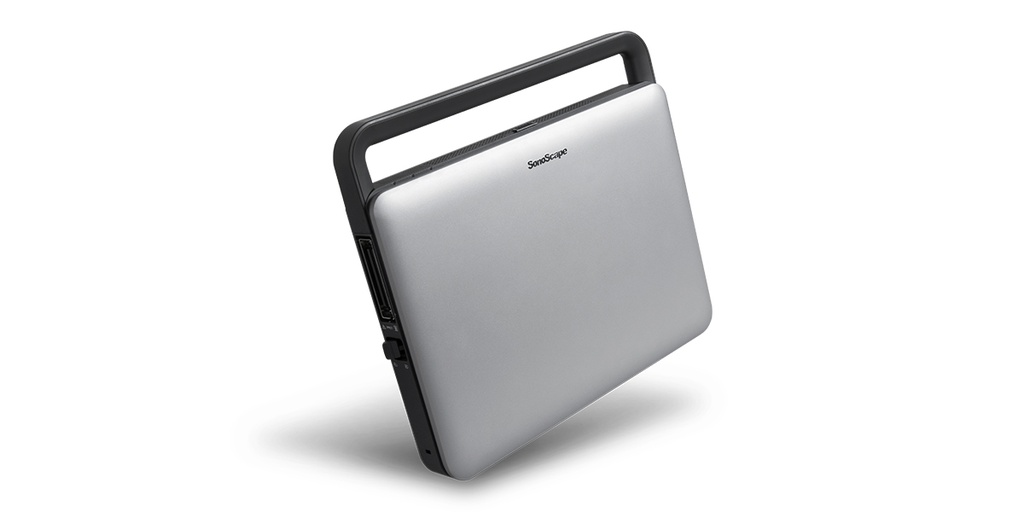 Sonoscape X3V
SonoScape's laptop style color Doppler ultrasound system is designed as the go to ultrasound in any setting. Due to its small size, light weight and impressive durability the X3V is at home anywhere, at the bedside or abroad in the field. Packed with user friendly image enhancement technology inside this small laptop system makes it the ideal system for use at anytime.

Mobility
-15.6 inch wide range folding angle and wide viewing angle high definition monitor
-Extended connector to 3 probes
-Quick boot up time
-Built-in battery support 90 mins continuous scanning
-Integrated trolley with height adjustment
- Wi-Fi and Bluetooth wireless connection

User Friendly
-One Button automatic optimization
-Large image display region
-Anti-reflective screen and auto brightness adjustment
-User-defined Operations

Extensive Applications
Crystal clear imaging quality with professional transducers makes X3V ideal for various applications.
Modality

:

Ultrasound Solutions
Specialty

:

Veterinary
Manufacturer

:

Sonoscape